Thin Air Press
Thin Air Press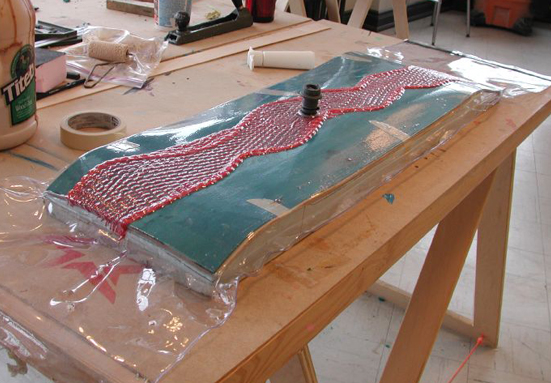 Thin Air Press (TAP) technology is an easy-to-use vacuum bag system. The manual pump included in the kits is the key to creating as much vacuum as conventional systems.
Put a glued veneer project into the bag, seal up the open end then remove the air with the manual pump. In about a minute, the air is evacuated and the vinyl vacuum bag acts as a clamp that provides even pressure over the entire project surface to press it into shape.
Skeptics have said that this process is not robust enough to do the job. But thousands of skateboard builders and woodworkers around the globe have proved them wrong. By creating their own brands of custom skateboards, independent builders have become experts and have pushed the industry of skateboard building to the extreme.
Thin Air Press Kits contain a heavy-duty 20-mil vinyl vacuum bag with one-way valve and seal attached, plus breather netting, extra seals and the manual pump. Choose the size that fits your project best.
Simple, effective and inexpensive!