Order Forms
Order Form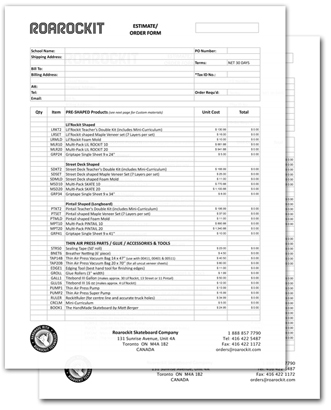 Download this 2 page fillable Order Form to help calculate how many individual sets of veneer, Thin Air Press vacuum bags, pumps, glue, and foam molds you will need to get your class stocked.
Email or fax the form to us for a confirmation of the shipping cost.
Chrome browser users: Please note that this download may be unavailable due to the blocking of all mixed content downloads in Chrome version 86 or higher. Please download using another browser or contact us.